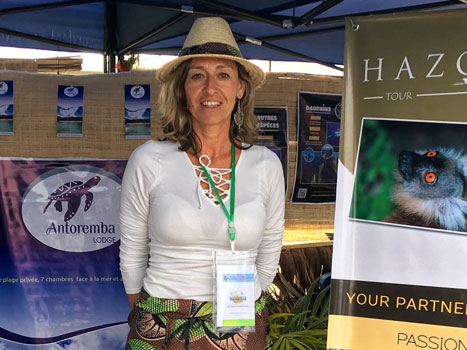 Hazotsara is a local tour operator based in Nosy Komba (the island of lemurs), near the most famous tourist destination of Madagascar – Nosy Be.
Founded and directed by Laura, Italian and resident in Madagascar since 2011 with professional training and over 30 years experience in tourism and hospitality.
Hazotsara offers tailor-made tours and excursions on an individual or group basis. Particular attention is paid to the details and the personalization of the stay, to respect at best the expectations and the needs of the traveller.








We offer you stays in places and accommodations that are both hand and ethically selected. We pay special attention to respect for the environment, local customs, and cultures.
Particular attention is devoted to eco-tourism and sustainable tourism, to adventure and sports, with particular attention to water sports of which we have always been a supporter. Experience, professionalism, and security at your service. 24-hour assistance.
Ask us how to make your dreams come true in Madagascar and live them to the fullest!